Answer honestly: Have you lost touch with the pleasure and joy you received from eating before you became inundated with diet culture's messages? 

You know the messages I'm talking about right? The kind that leaves you feeling guilty or shameful for eating anything that isn't a plant. Things like, "drop 20 lbs by following a plant-based diet," "restore your health by reducing carbs," or "drink this shake once a day and watch the weight melt away," etc. There's no limit to these kinds of diet culture messages, and they are taking up precious space in our brains.

A 2020 study found that we have nearly 6,000 thoughts per day, and 80% of those thoughts are negative whereas 95% of those thoughts are repetitive. And if you struggle with body image, I'm willing to bet a decent chunk of those thoughts are food related.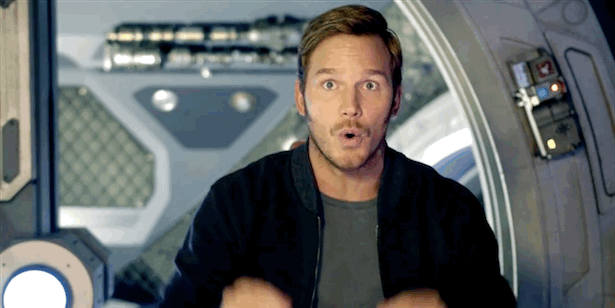 Did your head just explode too? I mean those are some compelling statistics!

How can we break the negative, repetitive cycle?
There are several ways, but let's start with the simplest: Reconnect with pleasure and satisfaction during meal times.

When we can mindfully attune to our senses under a variety of circumstances (stressful days, easy-going days, busy days, etc.), savoring our food and allowing ourselves the deep joy that comes with eating what truly pleases us becomes a liberating act. But as with anything revolutionary, it takes effort, time, and resilience.

Teach me how!
Your mission, should you choose to accept it, is to explore different tastes without judgment, including salty (like a pretzel), sweet (like a cookie), sour (like a lemon), bitter (like unsweetened cacao), and umami/savoriness (like a burger).

Commit to one taste for the day, and be clear about your plan to make this experience happen (ex. I'll need to go to the grocery store after work to buy x, y, z and plan to focus on this exercise during dinner).

After mindfully enjoying this taste with all five of your senses, write about what this experience was like. What thoughts, memories, or feelings did you have? Did you enjoy it? Would you like to try it again? Then repeat this process with another taste until you've tried them all. What do you notice about the quality of your thoughts? What patterns emerge?

When you aren't working with a holistic wellness coach, your journal is the next best tool to help you recognize patterns of thinking that would otherwise go unexamined.

Does it sound too good to be true?
I promise exercises like this one aren't too good to be true. Just watch the awe and excitement that comes over a toddler's face the first time they taste a sweet treat, and you'll see pleasure unencumbered by society's influence. You can get back to this food freedom using mindfulness, focus, and determination, and if that feels like a long shot, I would be honored to be your guide.

I'm now booking single 1:1 sessions through November if you want to jumpstart this process and make it work for your lifestyle! Each 1-hour session comes with personalized goal tracking and voxer support for one week.

Other ways to work with me:
1 spot available for voxer coaching, starting in October (2-month commitment)
5 spots available for the three-month coaching package, starting in January
1 spot available for the six-month coaching package, starting in January

Sliding scale pricing is available for all options. Tell me more about your goals here to get this party started 🎉🎉